The Global Compact on Refugees (Article 23-25) stipulates that each Support Platform not only would benefit from the leadership and engagement of a group of States to mobilize contributions and support but that other relevant stakeholders would be invited to engage as appropriate.
It is in this context, that the Support Platform for the SSAR welcomes the engagement and contribution of Non-Governmental Organizations (NGOs), Civil Society Organizations (CSOs), and Refugee-Led Organizations (RLOs). In working towards the pursuit of durable solutions for displaced Afghans, these groups play a crucial role as first responders, contributors to protection programming, advocacy and research. They are key stakeholders and partners in driving forward the Solutions Strategy for Afghan Refugees and the objectives of the SSAR Support Platform.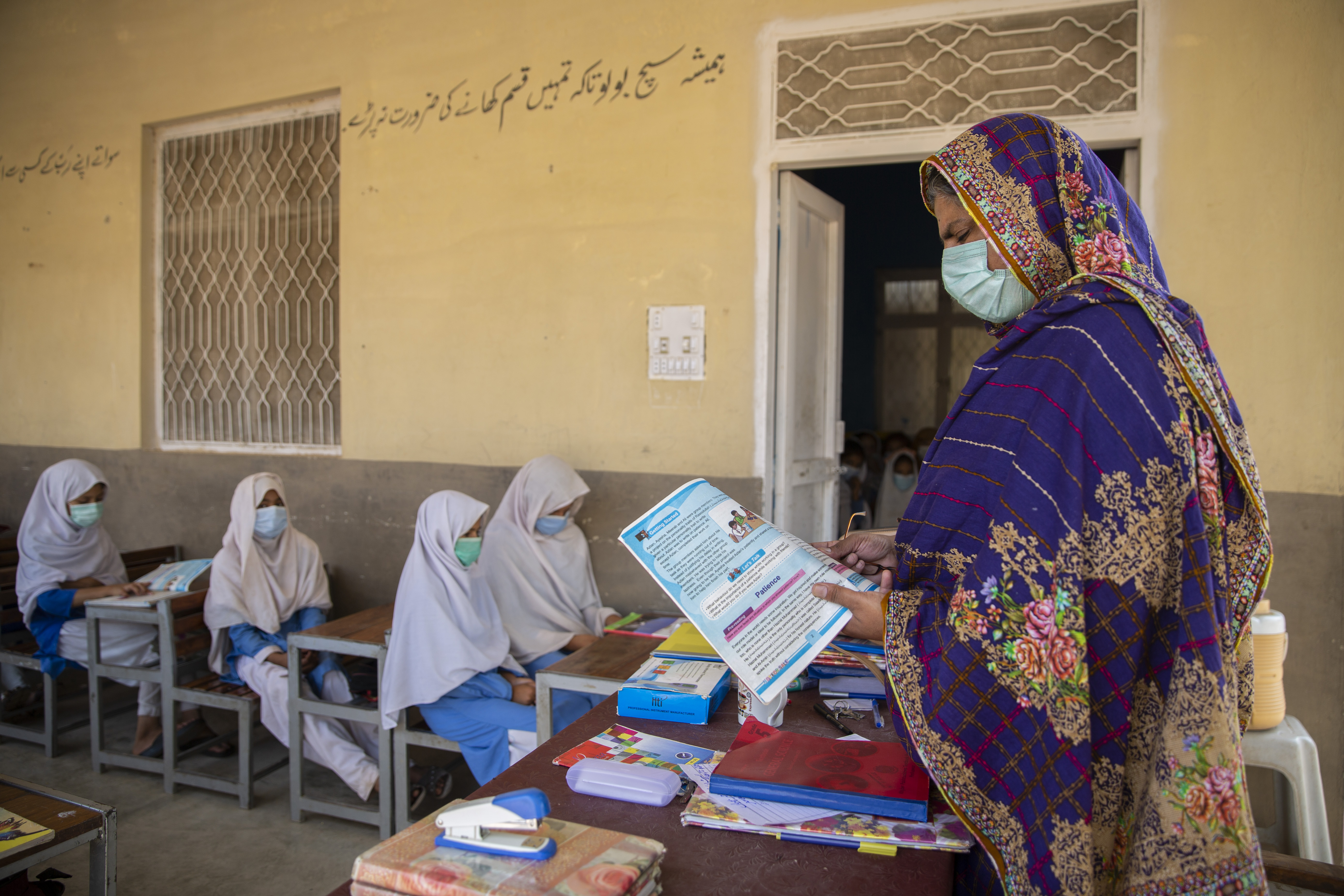 Nafeesa Ali teaches a class of Afghan and Pakistani students at Chichana Primary School for Girls in Chichana, Kohat District, Pakistan. © UNHCR/Saiyna Bashir
This page on the Support Platform website – and its associated sub-pages – have been created as a repository for knowledge products originating from the NGO community. It includes a selection of data, research, policy notes, briefing notes and expert commentaries for use by UN agencies, development agencies, donors and host countries. Presently managed by the Asia Displacement Solutions Platform (ADSP) and the International Council of Voluntary Agencies (ICVA), the page will be updated periodically to ensure that the reflections, perspectives and expertise of the NGO community are shared.​​​​​​​
The content contained within the NGO pages of the Support Platform website does not necessarily represent the thoughts, opinions or perspectives of the Support Platform or any Support Platform member. It is solely produced and shared by the NGO community unless explicitly stated otherwise.